Fashion Tees and Tanks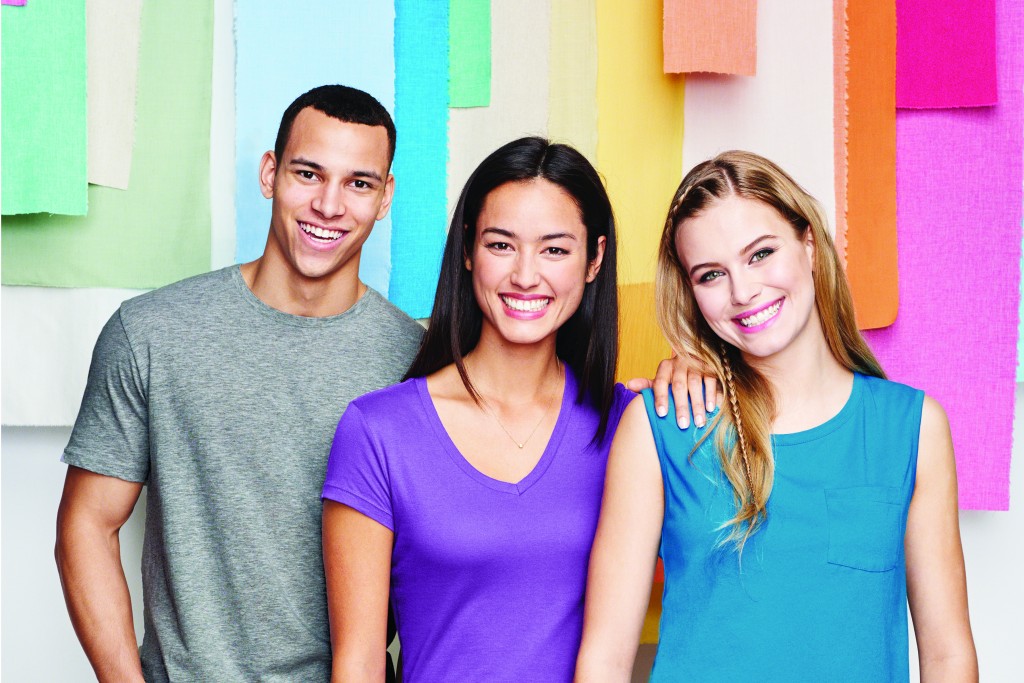 If you're looking for the softest fabrics, slimmer fits, or special necklines, you have landed in the right spot.
Below are our best sellers, as well as many other options that you can view on our online catalog links.
To provide you with a quote, we'll need:
1. The total quantity of shirts you need
2. Any deadlines you are trying to meet
3. Your art files/ideas (so that we can determine the number of imprint colors)
4. The number of imprint locations (front, back, sleeve)
5. The shirt styles and colors (see links below for options, or ask our representatives for their recommendations)
Minimum order requirements:
For 1-color imprints, the minimum order size is 24 shirts per design.
For multi-color imprints, the minimum order size is 48 shirts per design.
*You may combine styles and colors to reach these minimums, as long as they are all getting the same imprint.
Please visit our Contact page to submit an inquiry or browse and inquire through one of our online catalog links below.
We'll reply either the same or next business day and can collect your art files at that time.
Best Sellers for Fashion Tees and Tanks:
MEN (Slim fit):
Canvas 3001C – 4.2 oz. Combed Ringspun Cotton Tee
Canvas 3005 – 4.2 oz. Combed Ringspun Cotton V-neck Tee
Next Level 3600 – 4.3 oz. Combed Ringspun Cotton Tee
Anvil 780 – 5.4 oz. Combed Ringspun Cotton Tee
MEN (Pigment dyed):
Comfort Colors C1717 – 6.1 oz. Ringspun Garment Dyed Tee
Port Authority PC099 – 5.5 oz. Ringspun Pigment Dyed Tee
JUNIOR LADIES (Slim Fit):
Bella 6004 – 4.2 oz Combed Ringspun Cotton Tee
Bella B6005 – 4.2 oz. Combed Ringspun Cotton V-neck Tee
WOMEN:
Anvil 780L – 5.4 Combed Ringspun Cotton Mid-Scoop Tee
Anvil 391A – 3.2 oz. Ringspun Cotton Scoop Neck Tee
Anvil 392A – 3.2 oz. Ringspun Cotton V-neck Tee
TANKS:
District DT5301 – 4.3 oz. Soft Spun Cotton "Concert Tank" (Junior Cut)
Bella 8770 – 4 oz. Cotton/Spandex Racerback Tank (Junior Cut)
Bella B8800 – 3.7 oz. Triblend Flowy Back Tank
Full Catalog Links:
Online Catalog for these T-shirt Brands:
Basics: Gildan, Fruit of the Loom, Hanes, Jerzees, Rabbit Skins
Fashion: Bella-Canvas, Anvil, Alternative, American Apparel, LAT, Comfort Colors
Performance: Alo, A4, Champion, Harriton, New Balance, Team 365
Online Catalog for these T-shirt Brands:
Basics: Port Authority
Fashion: District Threads
Performance: Sport-Tek