Industrial Uniforms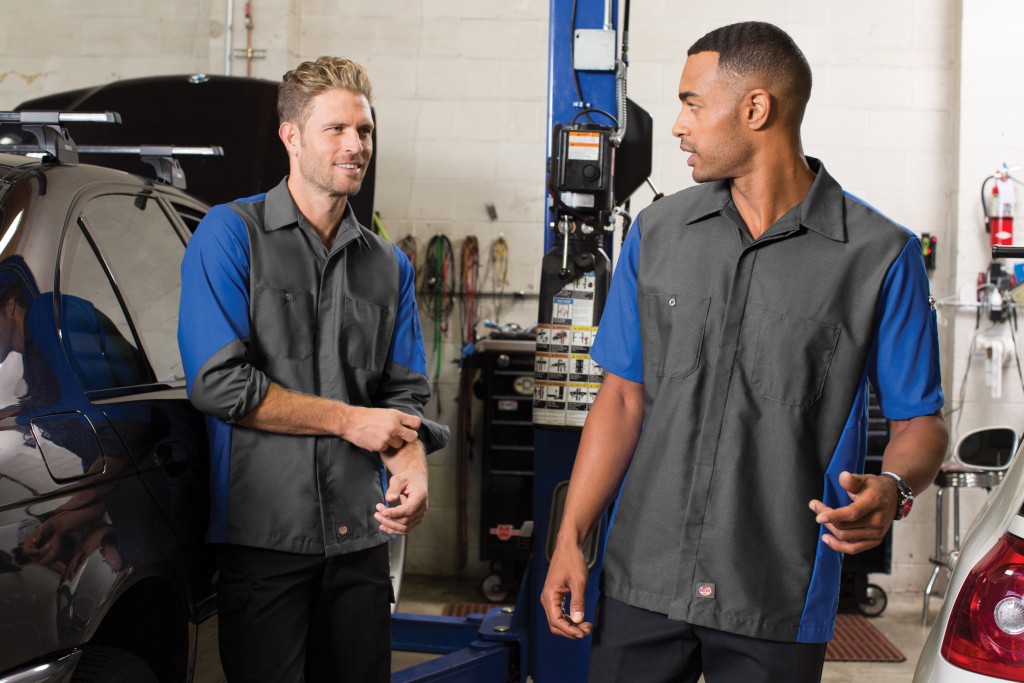 What are the top 5 advantages of providing work uniforms for your employees?
(1) Business Image:
Selecting an appropriate employee uniform can immediately establish a professional business image that attracts and helps retain customers.
(2) Brand Recognition:
When employees wear uniforms displaying corporate logos and colors, they help brand and differentiate their business in the markets they serve.
(3) Improved Safety and Security:
Company uniforms in specific colors quickly identifies who belongs in certain work areas. High visibility uniforms prevent accidents.
(4) Employee Benefits:
Employer provided uniforms save employees money, plain and simple. Happy staff, happy boss.
(5) Company Pride:
Work uniforms help instill a sense of pride and responsibility and can convert employees into "brand ambassadors" outside the actual workplace.
Industries we serve:
Food Service
Health Care
Hospitality
Housekeeping
Logistics
Mechanical
Medical
Transportation
Warehousing
Please contact us to help identify which fabrics and colors would best be suited for your hardworking team.
If you'd like to browse our top selling work uniform brands for the industrial market, please click on the links below to view our online catalogs.
Top Selling Brands for Industrial Work Uniforms:
Dickies – chefwear, work jackets, work shirts, work pants, work tees, and work polo shirts  
Red Kap – work shorts, work pants, work shirts, and lab coats
Cornerstone – snag-proof polo shirts, safety vests, safety tees, scrubs, and work jackets
Landau – a wide range of medical scrubs in different cuts, colors, and patterns
(*Please note: You can view the product options on this Landau link, but you'll need to contact Koala Tee directly for wholesale pricing on decorated scrubs. Landau does not sell direct to the end user, and the retail stores listed on their site charge retail prices and do not offer custom decoration.)