Mote Marine Laboratory Hosts the 2015 Turtle Run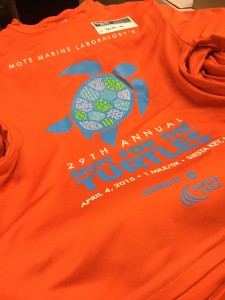 Need special event tees? Call us. We'll print, fold, and individually bag your tees with easy-to-read size inserts to make distribution a breeze.
Need a great cause to support? Visit www.Mote.org to learn about all of the great work the staff at Mote Marine Laboratory is doing to protect the ocean and its future. And… don't miss their annual "Run for the Turtles" on our beautiful Siesta Key Beach! This year's April event includes both a "One Mile Fun Run" and a "5K," and the proceeds go to support sea turtle conservation and further research at Mote Marine Laboratory.