Sponsor Logos for Event Tees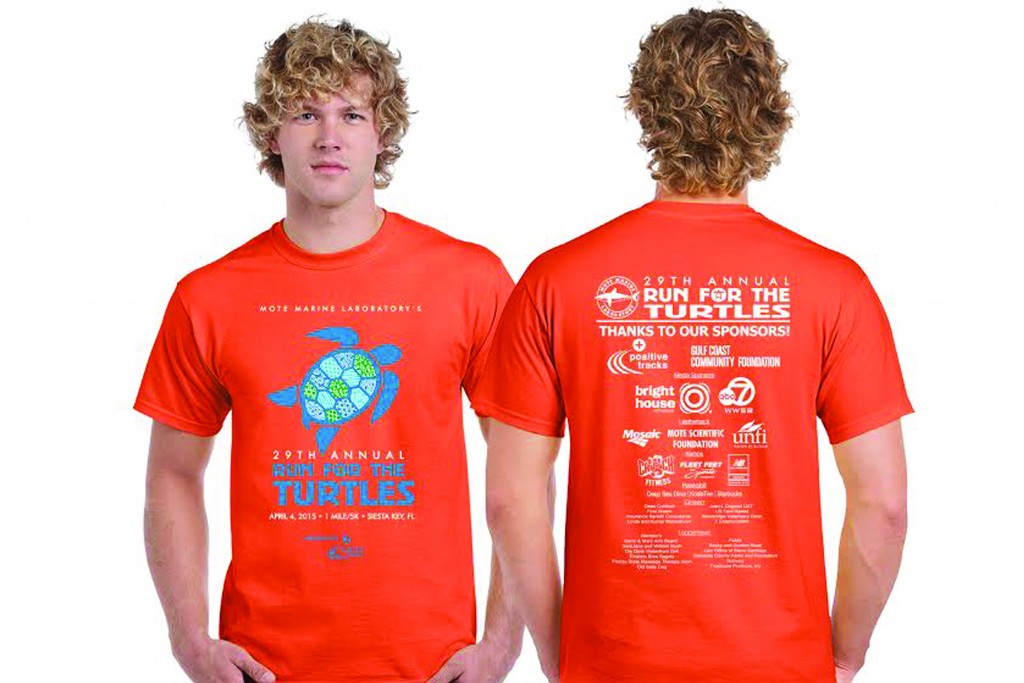 Securing sponsor logos for special event tees can be daunting, but we're here to help!
(*HINT: Copy and paste this page link into an email for your sponsors so that they know what kind of file to send you.)
What You'll Need for Your Sponsor Logo Layout:
Choose either black or white as your imprint color for all sponsors
Consider typesetting secondary sponsors in a list below the primary sponsors
Request a 1-color vector logo file from your primary sponsors (see below for details)
Give sponsors a deadline for submitting art files (and stick to it!)
Have a designer (or Koala Tee) arrange the layout

at least 2-3 weeks before your event
In a perfect world, you will request and get this from your sponsors:
a vector art file: .eps, .pdf, or .ai (with fonts saved to outlines)
a 1-color version of their logo, preferably without halftones
Instead, what you may get is this:
a low resolution file (.jpeg, .btmp, or .tiff)
a multi-color image with barriers to easy 1-color conversion
an image saved from a web page
an image full of shading and halftones
a business card with tiny text that will be too small to clearly print
Yikes!
In a pinch, we can work with this:
a high resolution (300 dpi) .jpeg file, 1-color, on a white background
We know that you appreciate your sponsors and want to make them happy, but securing the right type of art files can save your organization the cost of paying a graphic designer to reinvent the wheel.
Koala Tee does offer graphic design services for clients with insufficient supplied artwork files. Our charge is $40.00/hour, and we ask that you allow 1-2 weeks for poor file cleanups.
There is also one other option…
Sponsor names can easily be typeset in a list if you find that obtaining the correct logo files is not something that your schedule allows for. This method is recommended for events with a large number of sponsors, as it contributes to a much smoother approval process. We can also create a layout that highlights your primary sponsors with their company logos and then lists your secondary sponsors in a typeset list below.
Here is an example of a clean and simple sponsor back print layout: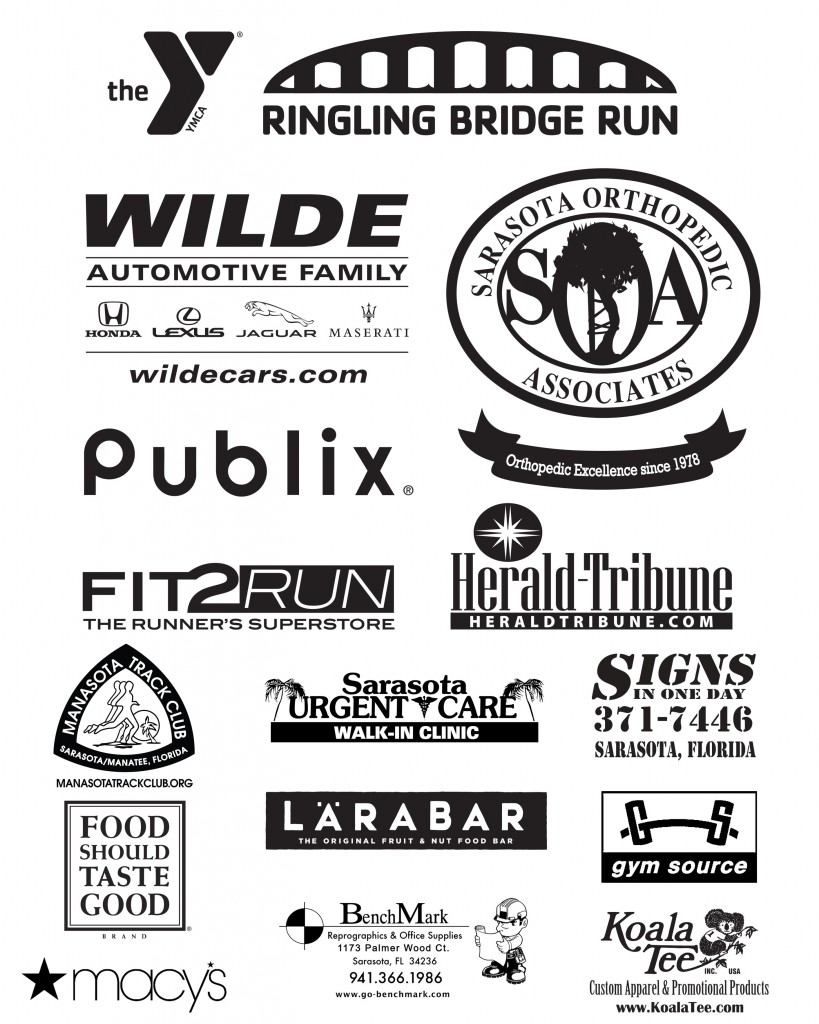 Here is an example of why collecting a 1-color version of your sponsor's logo is important:


This multi-color logo will not convert to a 1-color version without proper adjustments made by a graphic designer. If everything in the logo was converted to black as-is, you would not be able to read the word "RUN" or see the break in between the green and orange parts of the design.


By requesting a 1-color version of your sponsor's logo, you avoid the guesswork. This black and white version will easily print in black or white ink on any shirt color.
If your head is still spinning from all of this graphic design jargon, please reach out to us for an email address where you can send your questionable files. We'll be happy to help!